What is a Pie Chart?

A Pie Chart is a Console Widget in which the numerical data per Athlete for a parameter is visually represented by a sector that represent a proportion of the whole 'Pie' (all selected athletes).

A Pie Chart can be created for any OpenField parameter. It is recommended that only 1 parameter is selected for a single Pie Chart. A Pie Chart can be used to display data for selected athletes for a specific selected Period or for the whole Activity. The below images represent a Pie Chart of an Activity for an entire team of 22 athletes and two athletes respectively.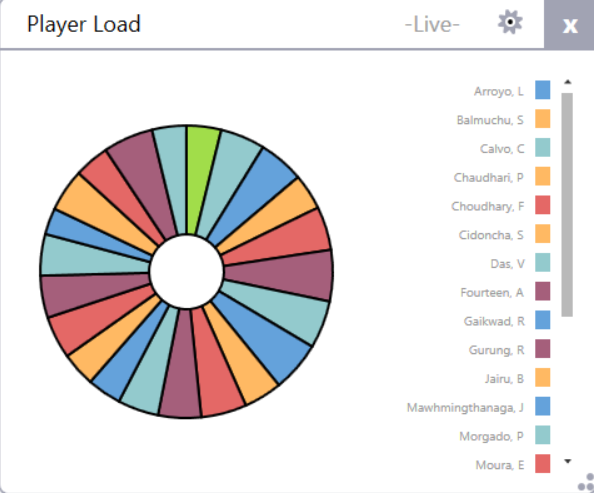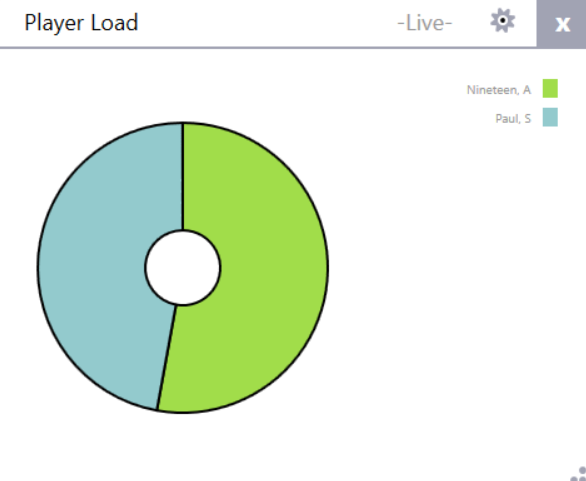 How to Create a Pie Chart

Open an existing or new Activity in the OpenField Console.
In any Dashboard, right click on any white space on the Dashboard.
Select New Widget.
Select Pie.
Select Player Load.

How to Customise a Pie Chart
From the Pie Chart widget, select the Settings icon in the top right corner of the widget.




From the Settings menu you have the option to select the Basics, Parameters or Options tabs.
Basics Tab
Change the name of the Pie Graph.
Change the Widget from Live to Replay.
Export the Widget as a .png file to the following pathway: C:\Users\Documents\Catapult Sports\OpenField\Logs\*Date of Activity*
Sort data by current group, home team, away team or by distance > 0
Parameters Tab
Change the parameter that is displayed in the Pie Chart. Note: The parameter is automatically populated as Player Load, but you may delete this and select any parameters you wish to graph. Selected parameters will be displayed in the 'Selected' column on the right. To delete a selected parameter, select the x to the right of the parameters name in the Selected column. It's recommended that you only select 1-3 parameters.


Options Tab
Adjust the size of the inner radius of the Pie Chart.


Adjust the thickness and the colour of the outline of the Pie Chart.