Issue
When trying to import a SportsCode annotation file into OpenField and this error is thrown: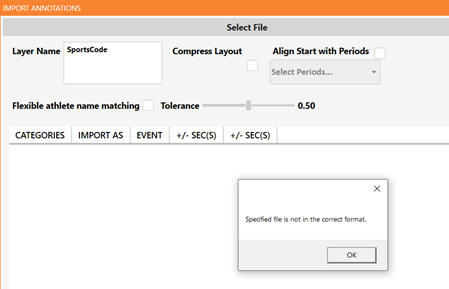 Cause of SportsCode File Not in the Correct Format
An update in Hudl/Sportscode software version changed the format of the generated Sportscode files.

Incorrect Format






Correct Format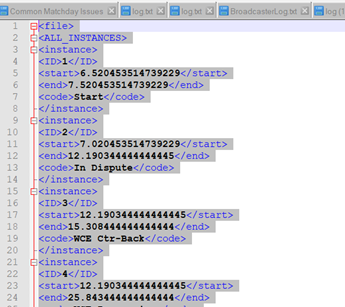 Resolutions


Resolution 1
Download and Install OpenField version 3.3.0 or above (available early 2021)
Reimport Sportscode XML file into OpenField
Resolution 2
Download Notepad ++


Open your SportsCode file in Notepad++


Press Ctrl + A (select all)


Press Ctrl + H (replace)


In 'Find What' type \x00


In 'Replace With' leave BLANK


In 'Search Mode' select Extended


Then click on Replace All


Save file and import into OpenField.


If the issue persists, please contact support.