Issue
When your dock is turned on and connected to OpenField and your devices are showing their connection light but no 'Connected Docks' or 'Connected Devices' are displaying in the data transfer window: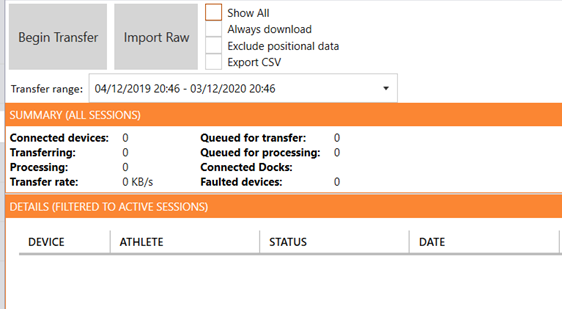 Expected Behaviour
When the dock is turned on, the device's connection light has lit up and all connected devices display in the data transfer window:



Cause of Devices Not Appearing in Data Transfer Window
This usually occurs when using the dock and Vector devices for the first time or when using a new PC with OpenField and the booster drivers have not been installed.
Resolution
Installing the booster drivers will resolve this issue which is available to DOWNLOAD HERE.

If the issue still persists after installing the booster driver, please contact support.