Video Overview
What is Device View?
Device view gives the user the ability to quickly and easily identify connected devices and receivers when in standalone mode. This could be simply to identify which device/s aren't picking up live so the user can quickly resolve them or identify errors from devices/receivers which are turned off or are out of range.
Requirements
Vector Live 2.5 or greater
How to access Device View?
Device view can be accessed via the new device and receiver symbol in the top right of the app. Clicking the device will show the device table view and selecting the receiver will show the receiver table. You can then switch between both tables once you have accessed the page.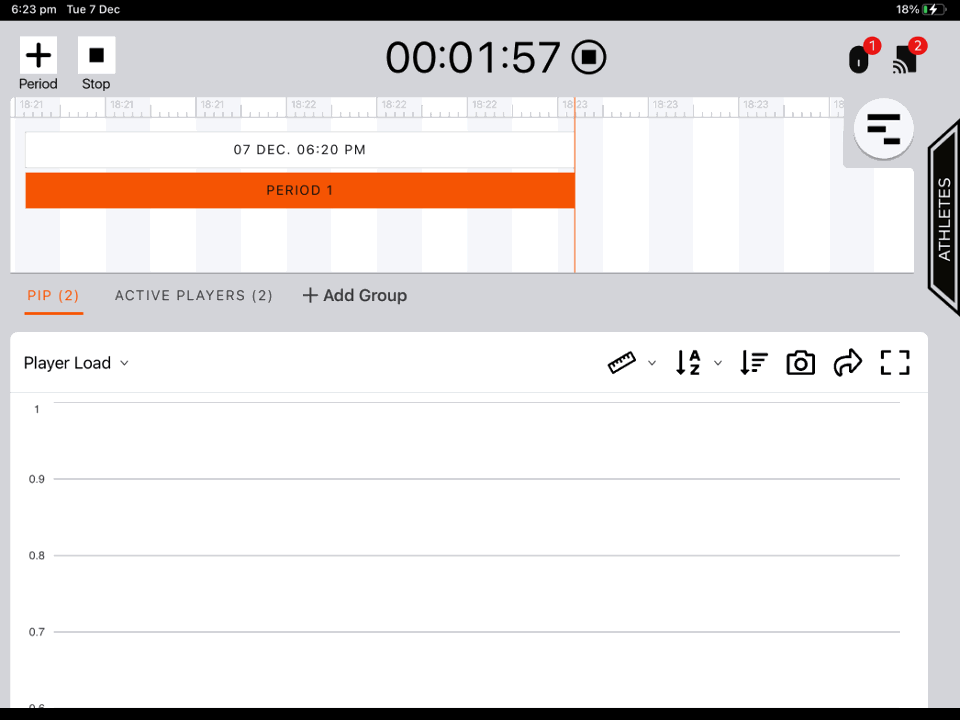 Device View Overview
Device Table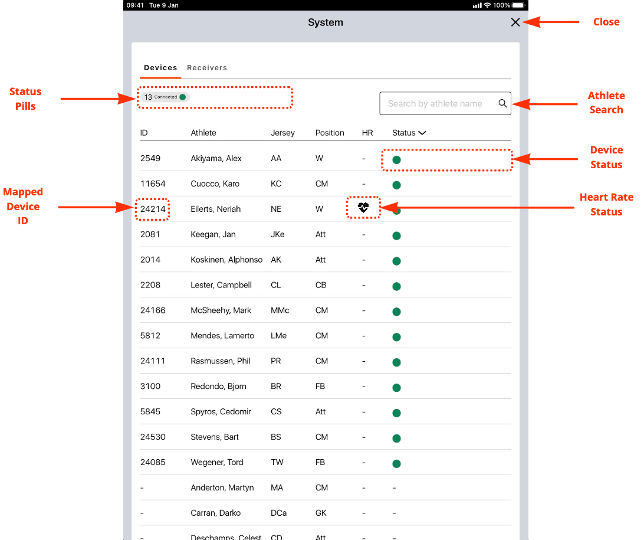 Receiver Table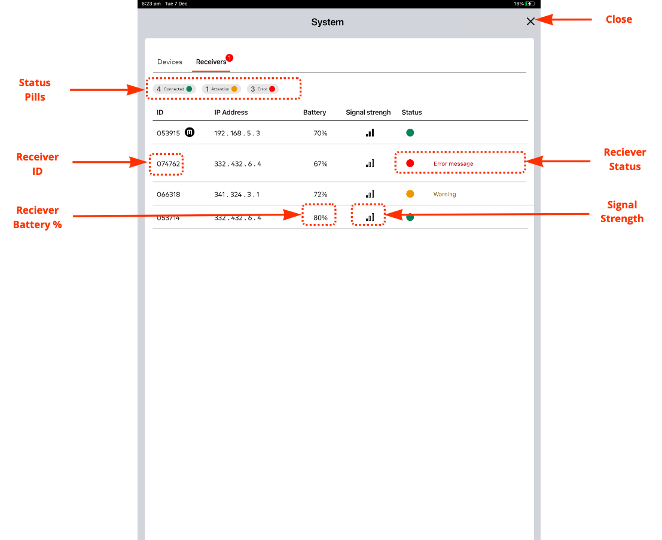 Error Messages
Device Table
Device not seen for >60s: Check device is on and within range of receiver.

Timesync Error: Wait for GPS lock. If issue persists connect to console to auto update time.

Unmapped Device: Map to an athlete from your OF console to resolve.
Receiver Table
Lost Connection to Main Receiver: This may be due to interference. Reduce the range between this and the main receiver.
Lost Connection: Make sure you're within range and connected to the receiver's WiFi.
Battery critical: Connect to a power source to continue collecting data.