Video Integration in OpenField Console
The OpenField synced video widget allows you to import video into the OpenField Console and align the video with wearable data. Combining data and video can support your key decision-making and provide easy to understand insights to the coach and your athletes. It also allows you to analyze data and video in the appropriate context to provide a holistic view of an event.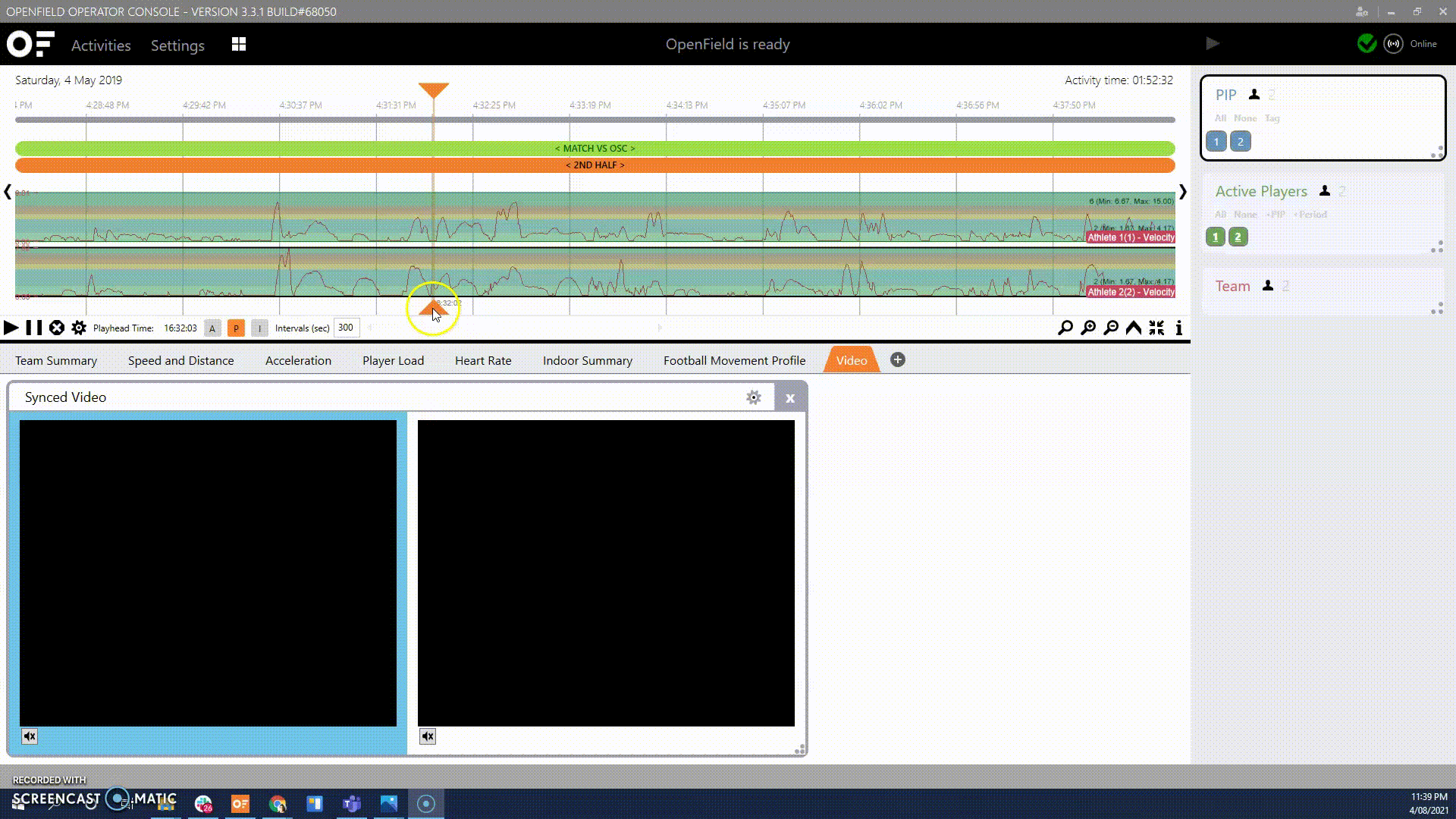 How to 'Sync Video' with Data in the OpenField Console

From an open activity, right click on any dashboard and select New Widget > Tactical > Synced Video.

From the Synced Video widget, click the Settings icon > New Video.

From the activity timeline, graph the athletes and click and drag the playhead to the desired time to sync video with.

From the Synced Video widget, click the + beside 'Clips'.

Select Browse and select the video file you want to upload.

Trim the video using the crop start and end time buttons. Once finished, select Set.

Select the Settings gear icon in the widget and select Stop editing selected.

To play clip adjust the playhead to before the video clip and select the Play icon in the bottom left corner of the activity timeline.

To add another clip, repeat Steps 2-8.