What is a ClearSky Anchor?
A ClearSky Anchor is a 'Node' used to receive messages over the air from Catapult S7 or T6 Devices.

Multiple Anchors can be permanently installed in a venue to track Device/Athlete Position as an LPS system, or a single 'Master' Anchor can be used to track Inertial Data Live.
ClearSky Anchor Overview
Front View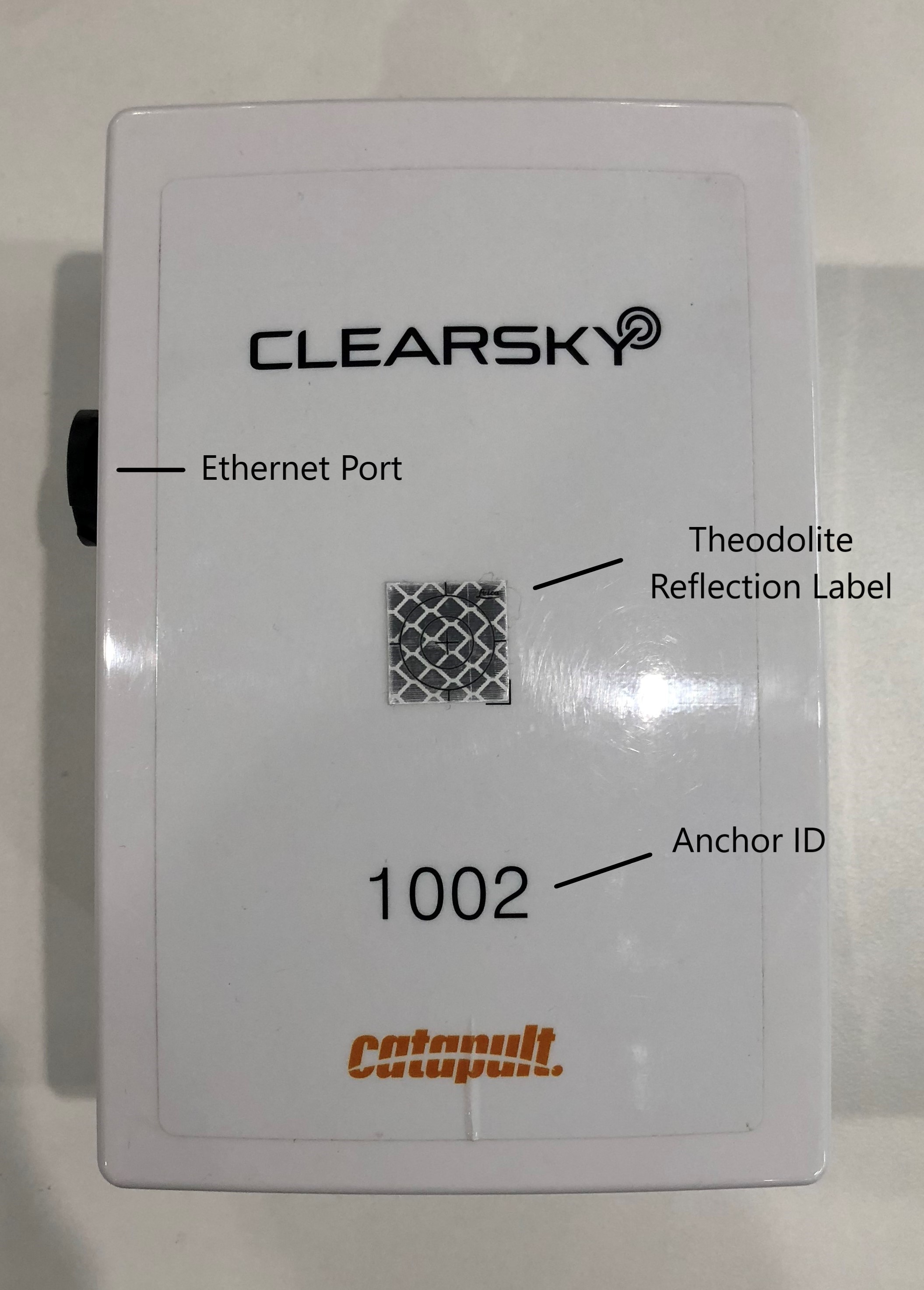 Rear View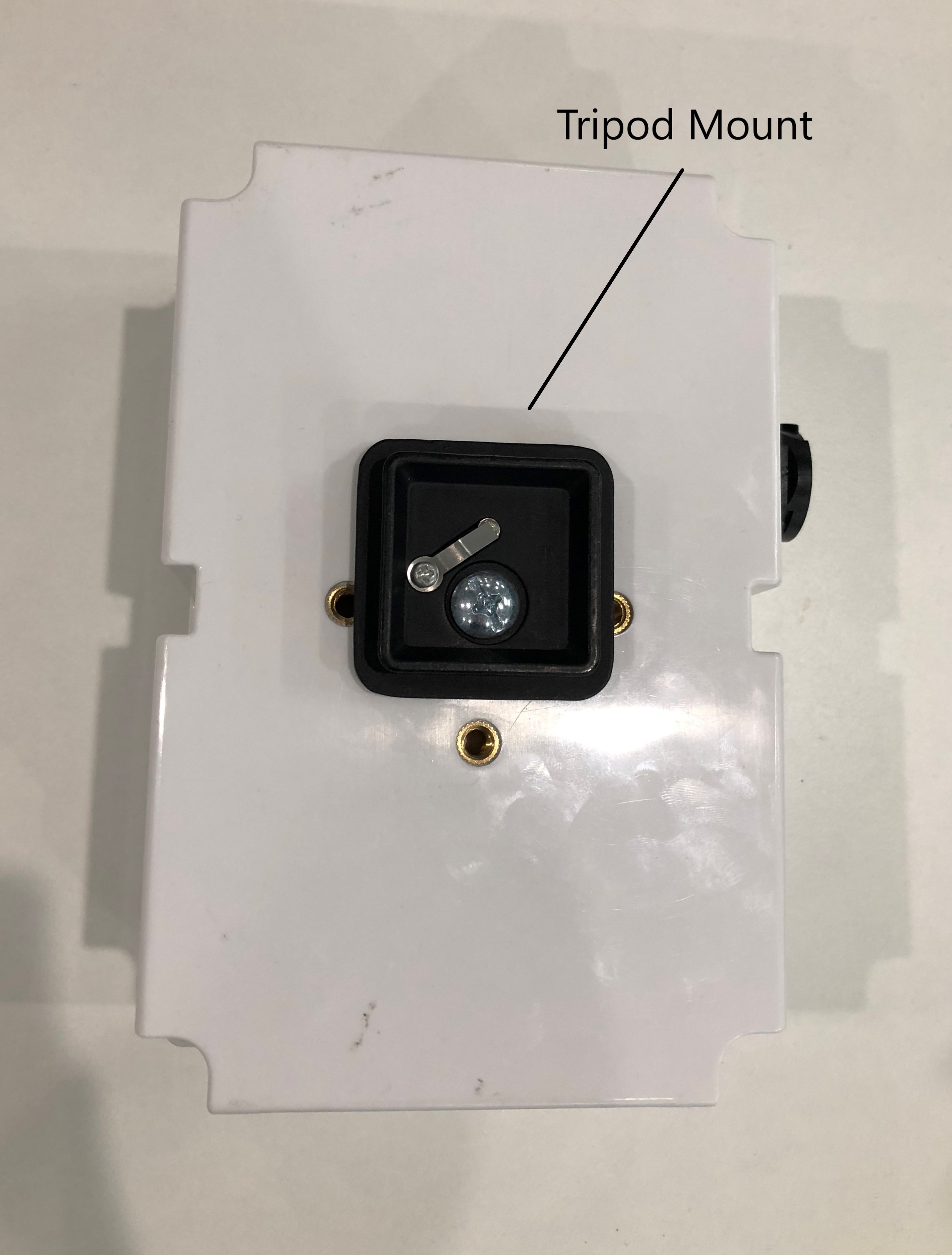 Side View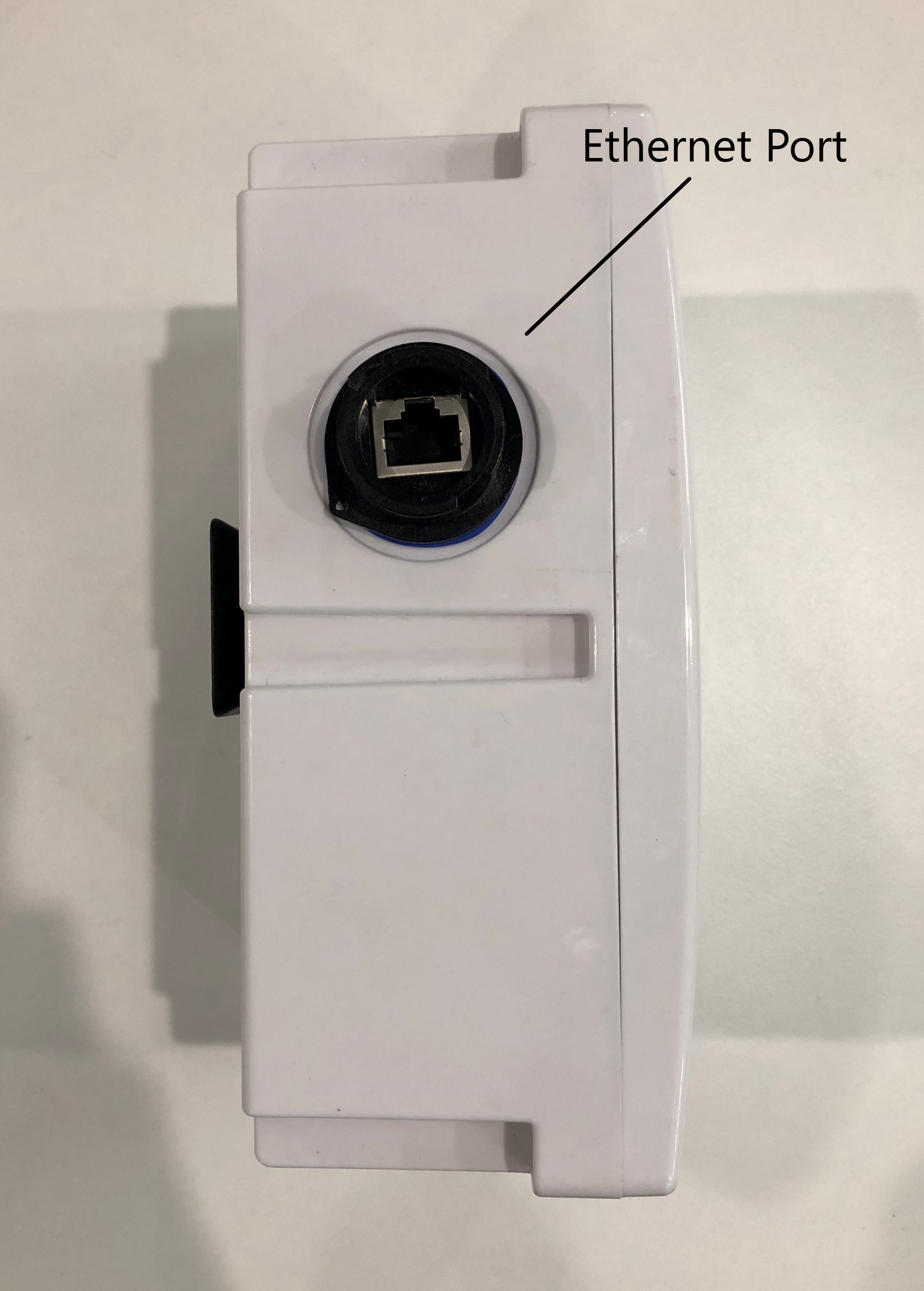 Bottom View
LED Sequences
Power Button LED: Illuminates Blue when the Anchor is powered (either from the button being pressed or via power over the Ethernet connection)
Charge Status LED: When the Anchor is charging, the LED will illuminate a solid red. When Anchor is fully charged the LED will turn a solid green.
Transmit Status LED: Will flash red when the Anchor is ready to transmit.

Radio Frequency (RF)
The ClearSky Anchor and S7/T6 Devices operate on the UWB RF Spectrum.