Changing an Athlete's position may be needed for some metrics to filter through in OpenField (Goal Keeper data, for example). If a player's historical position needs to be changed, follow the below steps;
1) From OpenField Cloud, go to the Athletes page, find the correct athlete and select Edit.

2) Select Edit History.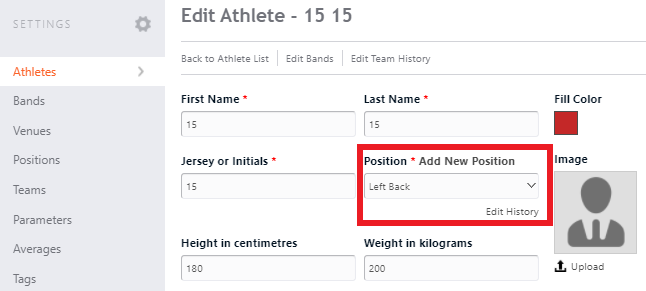 3) From here you can see the position history of the athlete.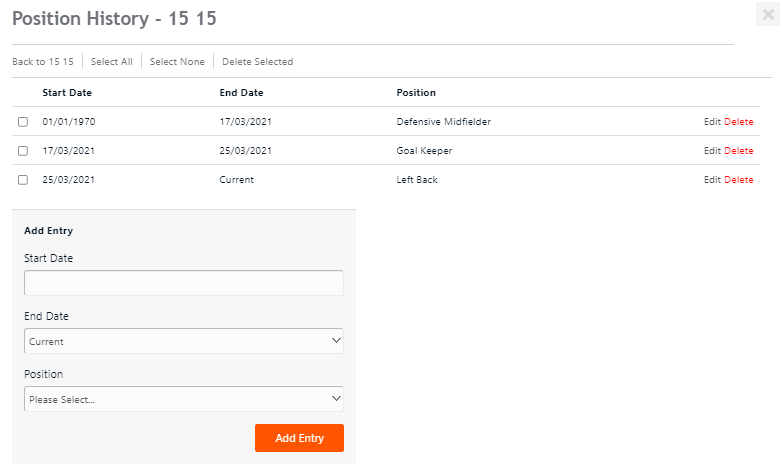 4) Add a new Position record at the bottom of the page, or hit Edit from the right-hand side to change the position or dates for an existing position record.
This will open a new field for you to change the position and date.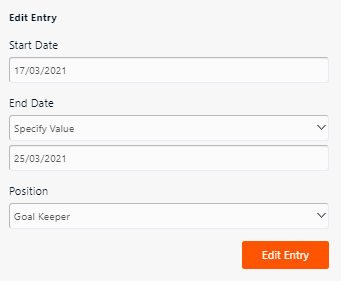 5) Change the position to the required option, edit the start and/or end dates, and select Edit Entry.
*Multiple records cannot have an overlapping date stamp, therefore other position records will automatically update their start or end dates to prevent conflicting dates.
6) Run a fast sync down to the console to save the changes: OpenField Sync.
Please note, Athlete Position can be changed at any time, by following the steps above.