Feature: Setting up Day Codes and utilizing within chart visuals.
From OF build 1.18.2 onwards, assigning a "day code" is now mandatory within the OpenField software.
You can edit these from the Settings > Tags > Day Code (on the left hand panel).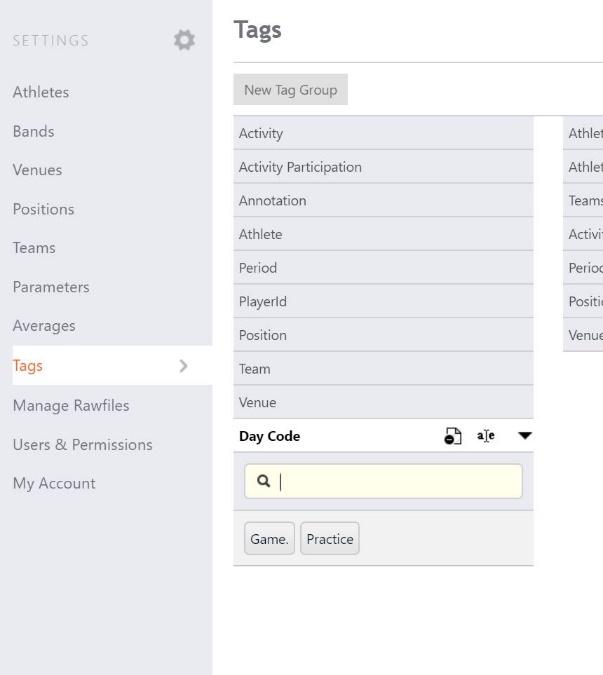 Once edited, run a fast sync to the console and you will see these options appear when you edit an activity name.
To view which activities have been tagged, and edit any historical activities return to the OF Cloud > Settings > Tags and expand both the "Day Code" and "Activities" then drag and drop your tag.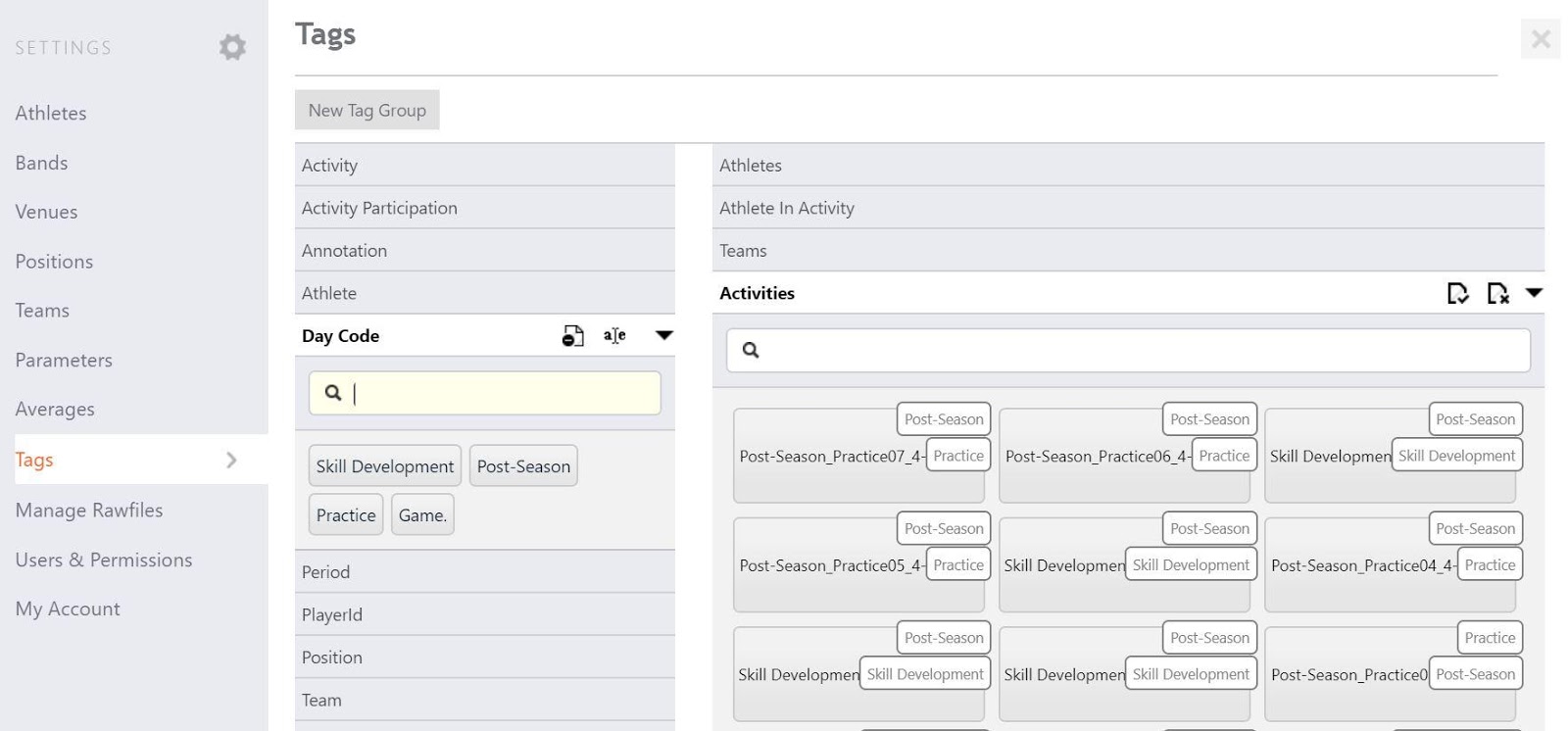 Application of the Day Code in OF Cloud
If you apply the "day code" on the console and fast/full sync to the OF cloud you can now use these tags for multiple reasons.
One application is within a chart to color code your series based on "Day Code"
In order to set this up, within your chart settings change the Row Label to show Date as the first and Tag as the second: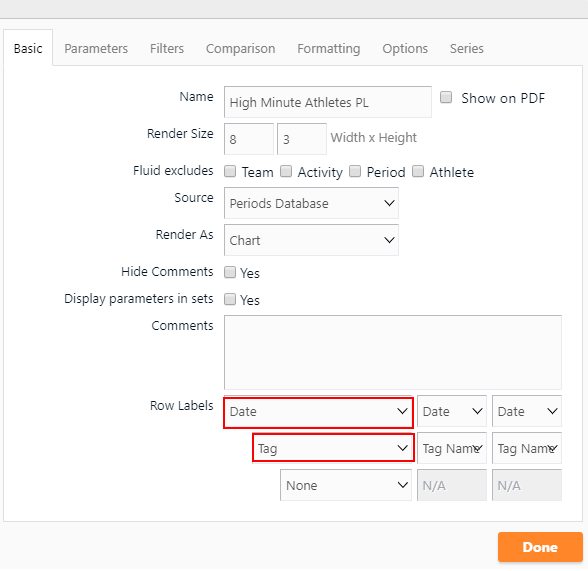 Next click into the "Filter" tab and filter by "Day Code = Practice, Game"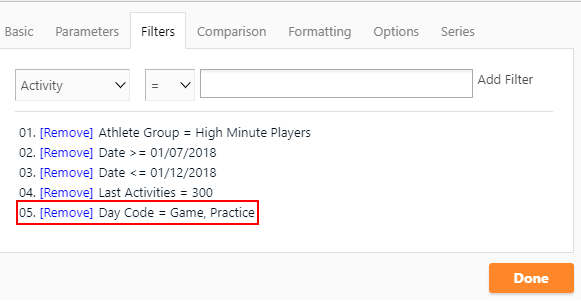 If you want your activities within a set time frame to auto populate you can also add in the "Last Activities" or "Last Days" filter for whatever period of time your interested in.