VECTORアンテナのLEDの場所
There are 2 LEDs located above the Power Button on the side of the Vector Receiver.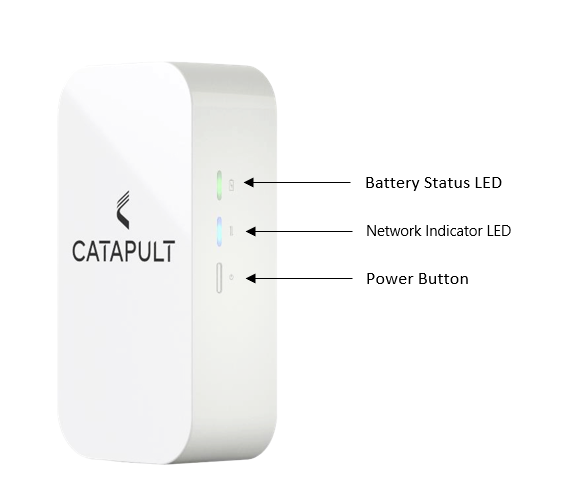 What does each LED on the Vector Receiver mean?


Battery Status LED
Indicates the battery status of the Receiver when it is powered and not charging.
Indicates when the Receiver is charging or completely charged via USB C.
Receiver is powered on and not charging:

Green = Battery level > 30%
Red = Battery Level < 30%
Flashing Red = Battery level < 10%

Receiver is in a charging state:

Red = Charging
Green = Fully charged Receiver

Network Indicator LED
Indicates when Data is received by the Vector Receiver from the Vector Device(s).

Indicates when the Receiver is powering on or off
Green = Receiver is powering on/off
Red = WiFi is starting up.
Solid Light Blue = WiFi is ready to use
Flashing Light Blue = Indicates that Data is flowing to the Receiver from the Vector Device(s)