How to change the settings for Polar Heart Rate straps
1. In the OpenField Console, navigate to Settings > Device Manager
2. Connect the Devices via the Docking Station and make sure the Dock is turned on.
3. Check to make sure the devices have Bluetooth Enabled is True by clicking on the Selected Property drop down menu. If it is False, tick the device ID's on the left hand side and click "Execute" for Enable Bluetooth.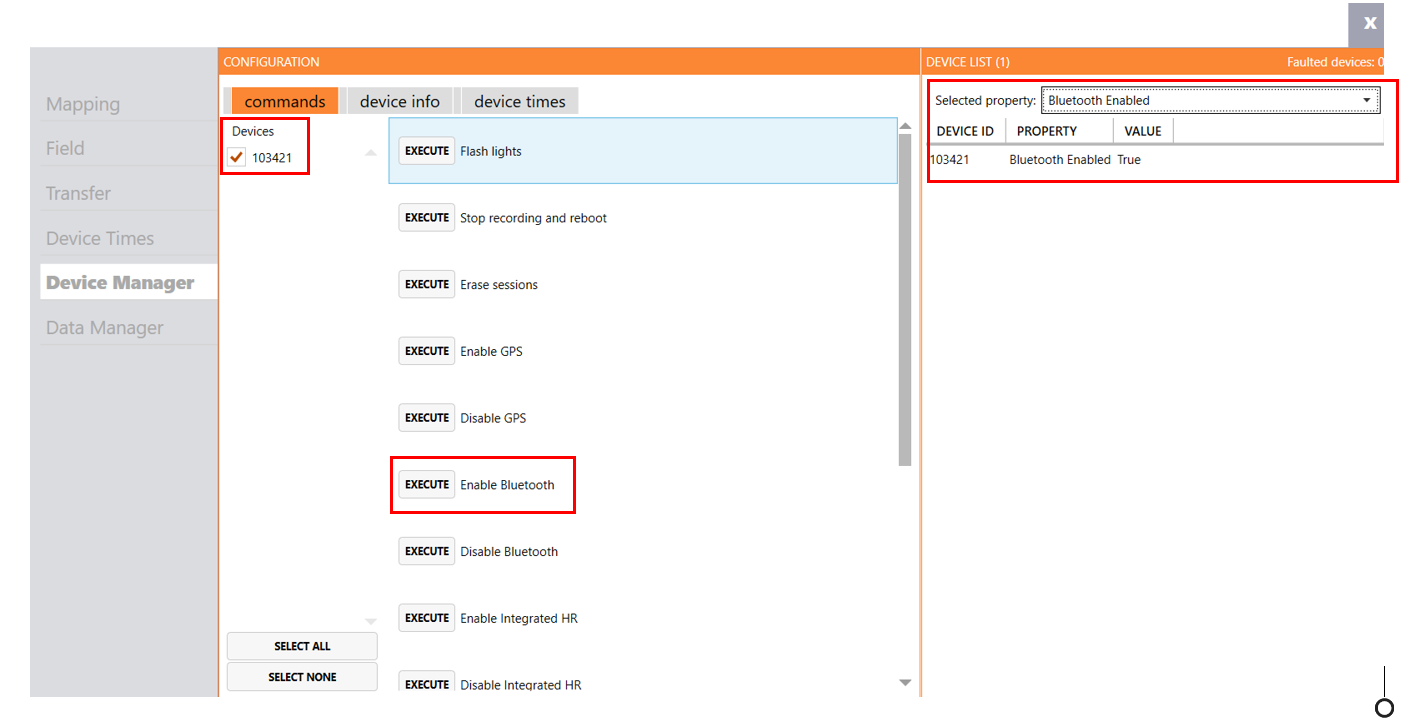 4. Ensure that Bluetooth HR Enabled is False using the same steps as above.

5. Ensure that Integrated HR Enabled is False

6. Sync whilst your devices are connected and make sure the settings have stuck