OpenField 3.9 is the latest console release from the Catapult elite wearable team. Please see the full list of features and improvements below.
OpenField 3.9 Console Main Features
VECTOR T7 SUPPORT
Vector T7 is Catapult's next-generation indoor player tracking solution and is our smallest and most portable elite wearable system to date.
This version of software includes support for the following:
T7 Vector Devices in LPS mode (both live and post)
T7 Vector Devices in inertial mode (both live and post)
T7 Vector Docks
Vector Portable and Stadium Receivers
DISPLAY DEVICE BATTERY PERCENTAGE
The battery percentage of your Vector (T7, S7) devices can now be viewed during a live data capture and when the devices are charging in the Vector dock. Having visibility of device battery % allows you to better troubleshoot any battery related issues and allows you to confirm if your devices are charged properly prior to an activity.
To detect Battery %, your S7 Devices require FW 8.5 and T7 devices require FW 1.0.
BATTERY % - LIVE ACTIVITY
To view the battery % of your devices during a live activity, add the 'Battery Level' parameter to a new or existing widget in the OpenField Console.

BATTERY % - CHARGING IN DOCK
To view the battery percentage of your device while they are in the Vector dock, connect your Vector dock to the your computer via USB and then navigate to the OpenField Console -> Device Manager and select Battery % from the 'Selected properties' drop down menu.

Please see the How to Check Device Battery % guide for more information.
INSTALLER IMPROVEMENTS
Changes were made to the OpenField installer to support the ability to install OpenField in a controlled folder access environment. Controlled folder access is typically a Windows security feature that prevents apps from writing to designated directories, unless the apps are explicitly allowed/trusted.

With these changes, users no longer have to enter in their account password during the installation phase, making installs more efficient. This also allows OpenField console to be easily installed into more secure environments like those found on college or university campuses.

Instructions to complete fresh or pre-existing installs into controlled folder access environments can be found in our Installing OpenField in a Controlled Folder Access Environment help center guide.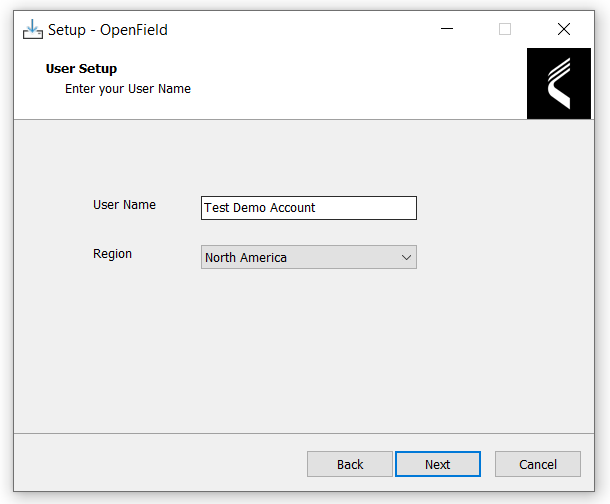 SECOND SPECTRUM BASKETBALL IMPORTER
Second Spectrum provides the game day tracking data for the NBA. Second Spectrum files collected for each NBA game can now be imported into OpenField via the Second Spectrum basketball importer.
Users are now able to view both game and training positional data within OpenField for a more holistic view of an athlete's training load so that they can better prepare their athlete's for in game demands.
For more information, please see our Second Spectrum Basketball Importer guide.
AUTOMATIC AUTHENTICATION FOR SMT DATA IMPORTER
Automatic authentication for the SMT Data Importer can be setup for any NHL customers. Customer can thereby bypass the manual step of entering a username and password each time they wish to use the SMT Data Importer, as their account will automatically authenticate with the SMT Data importer based on their account setup.