OpenField 4.7 is the latest cloud release from the Catapult Elite wearable team. Please see the full list of features and improvements below:


OpenField 4.7 Cloud Features

ATHLETE THRESHOLD COLORS TO CHANGE BETWEEN 0 - 200%
You can now set your athlete threshold colors to change at a % between 0 and 200%. Previously this was set to between 0 and 100%. This change is compatible with Vector Live builds 2.3+.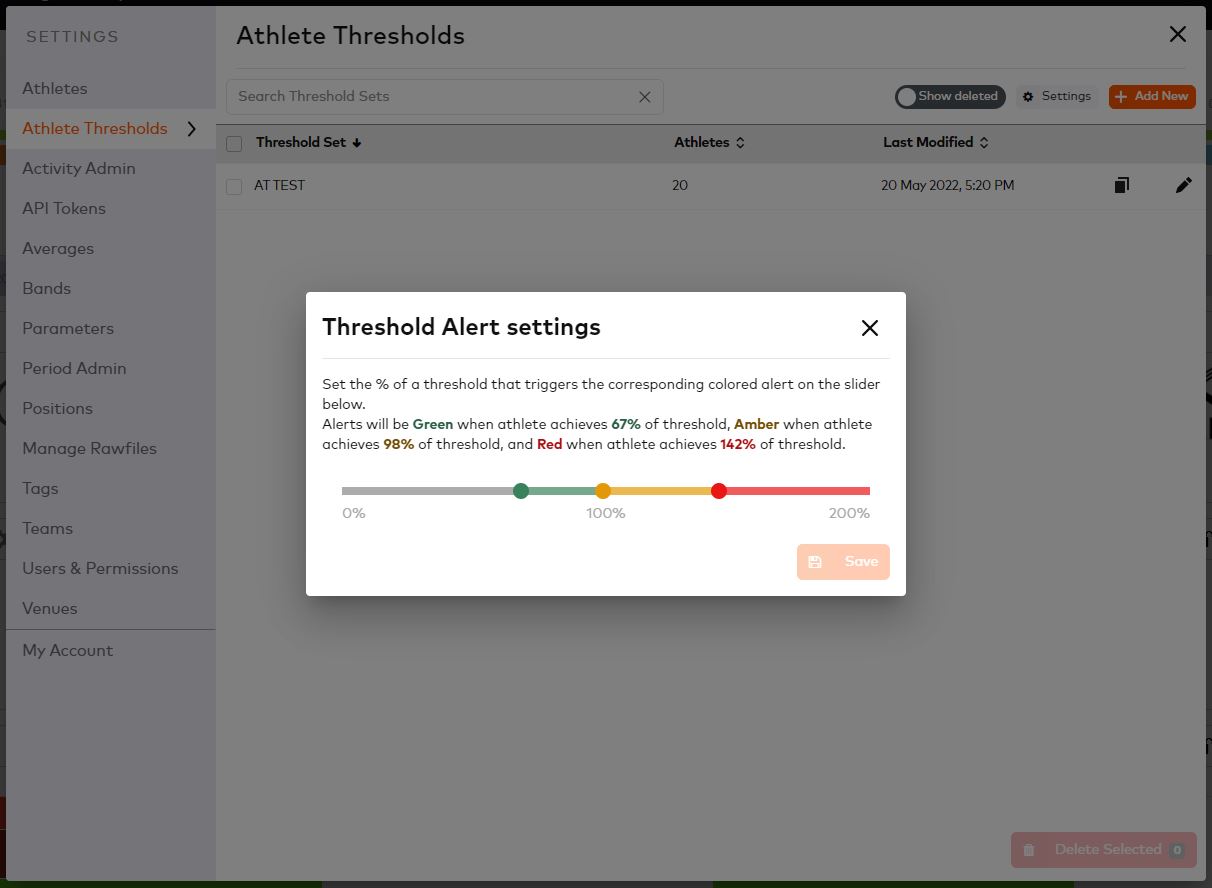 For more information on athlete thresholds settings, please click here.
NEW NOTIFICATION FOR CONSOLE RELEASES
In an effort to improve the uptake of console builds, we have add a new notification to the notification system under 'Account' notifications that notifies you that a new OpenField console build is available to download. You can download and view release notes directly from the notification.

IMPROVEMENTS TO AUTOMATIC REBUILDING OF AVERAGE SETS
In response to delays in automatic rebuilding of average set, we have limited automatic rebuilt average sets to the last 12 months of data.