OpenField 4.0 is the latest console cloud from the Catapult Elite Wearable team. Please see the full list of features and improvements below


OpenField 4.0 Console Main Features
We have improved the design and streamlined the functions of the OpenField header, providing a new user interface, designed for a more efficient workflow and to maximise the amount of space for viewing dashboards.



Here's what's new:

The 'Updates' menu header item now shows the number of unread 'Updates' you have.

User manuals is now accessible from the icon.

Click the account avatar to access:


Your account name

My Account settings menu

Language options

Log out button




You can now set individual average sets to rebuild automatically for comparative analysis in OpenField dashboards! With this new functionality, you no longer have to worry about keeping your average sets and comparisons up to date!

Each individual average set can be set to automatically rebuild from the Settings -> Averages -> Edit menu. Automated rebuilding of the average sets will occur when you sync the console to the cloud or you apply or adjust tags from the OpenField cloud as long as the criteria for the average set is met.

Furthermore, rebuilding of average sets will also no longer hinder your workflow as it has moved to a background process so you can continue on with your work while your average sets rebuild.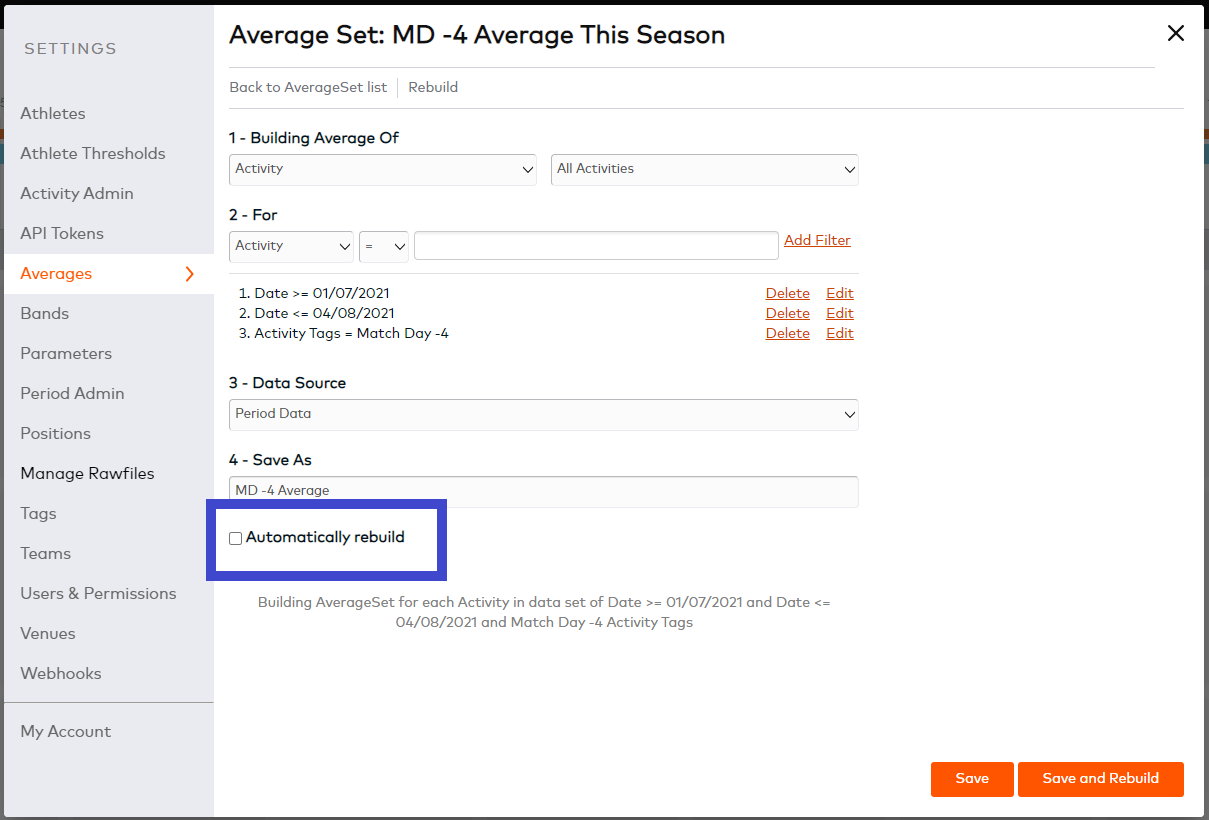 In conjunction with average sets now being able to automatically rebuild, we have improved the design and layout of Settings -> Averages menu. From a glance, you can now view what your average sets are built of, when they were last rebuild and if automated rebuilding is enabled.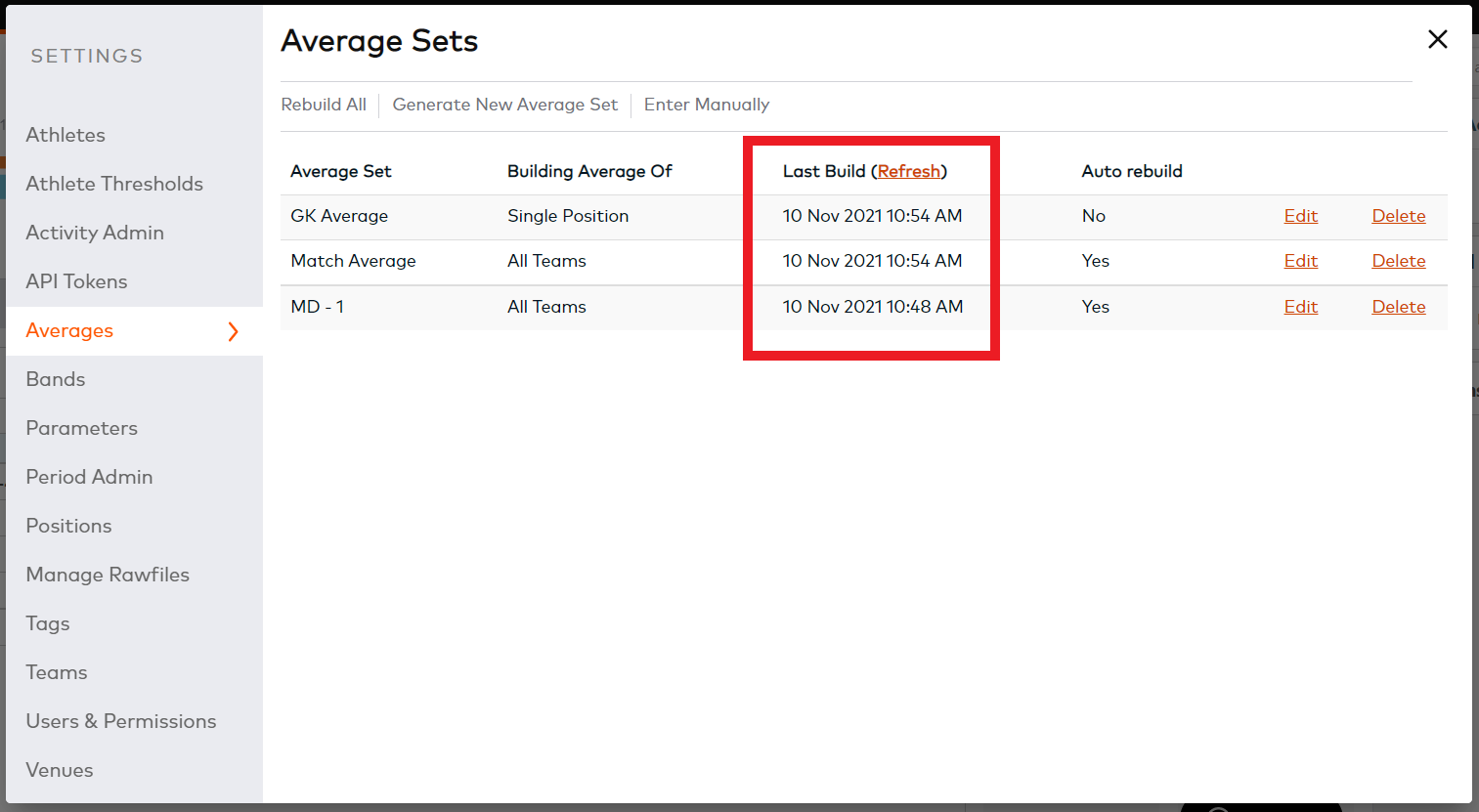 NEW WIDGET FILTER EXCLUSION OPTIONS
We've now extended our widget filters to exclude last days and last activities. This allows you to easily exclude newly synced data from average sets so that your most recent activity's data is not included in your comparative analysis.