Vector Live 2.3 is the latest Vector App release from the Catapult Elite Wearable team. Please see the full list of features and improvements below.
Vector Live 2.3 Main Features
Athlete Thresholds
Athlete Thresholds for Vector Live is a system where you can define and display alerts specific thresholds for each of your athletes to compare with their live data collected in the Vector Live App. This allows you to facilitate real time decisions on the training pitch based on training stimulus, restriction or exposure.
Athlete Thresholds are setup from the OpenField Cloud and synced to the Vector Live App for use in real time. For more information on how to setup Athlete Thresholds from the OpenField Cloud, please see our How to setup Athlete Thresholds guide.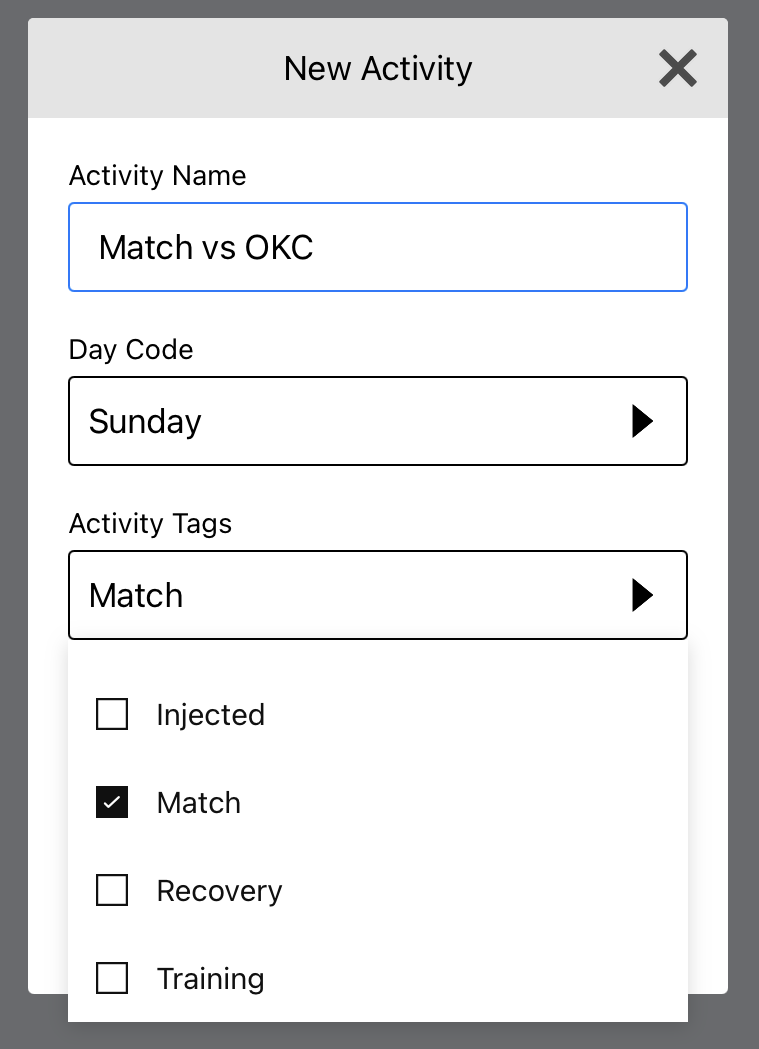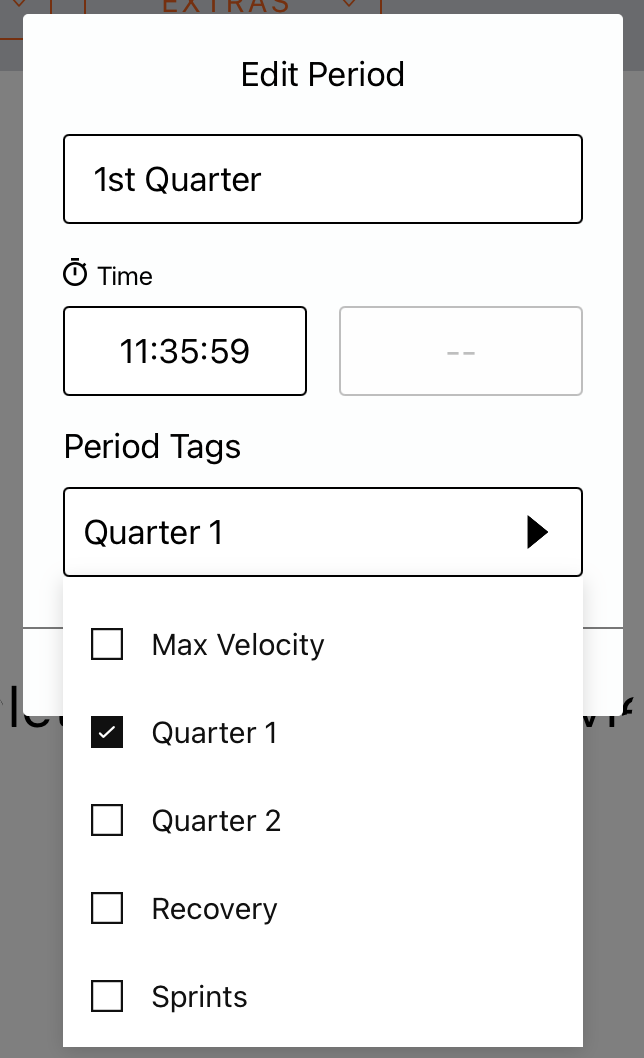 Athlete Threshold module required

New Velocity Set 2 Parameters
New Velocity Set 2 parameters are available in the Vector Live App from the 'Velocity' parameter category in the parameter picker.

New parameters include:
Velocity Distance Bands 1-8 (Set 2)
Velocity Effort Bands 2-8 (Set 2)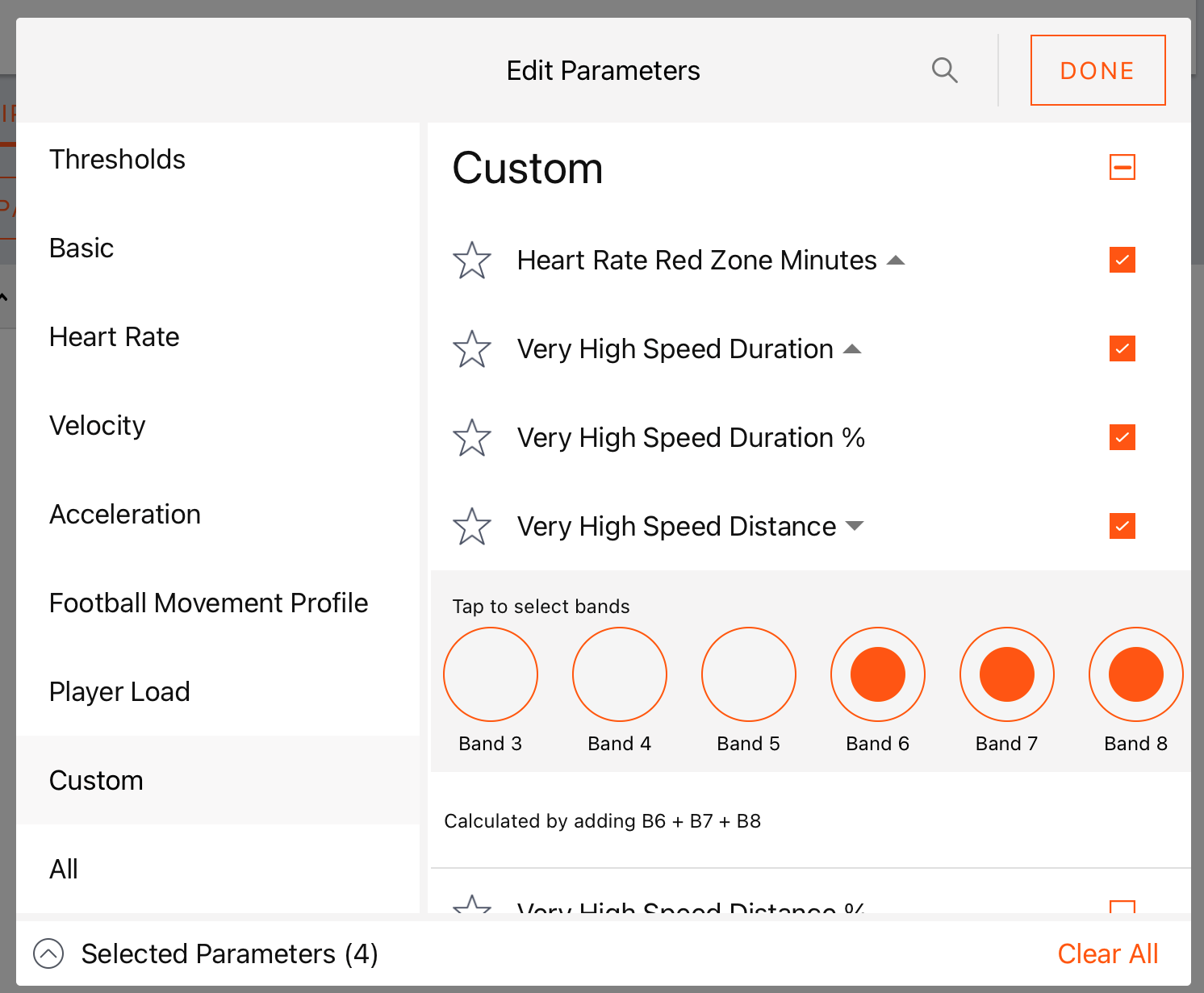 Ice Hockey Goalie Parameters
Catapult's Ice Hockey Goalie Analytics is a unique set of metrics that allows you to quantity the volume and intensity of ice hockey goalie movements on the ice. Released with OpenField console build 3.4, Ice Hockey Goalie metrics are now available for live data capture on the Vector Live App.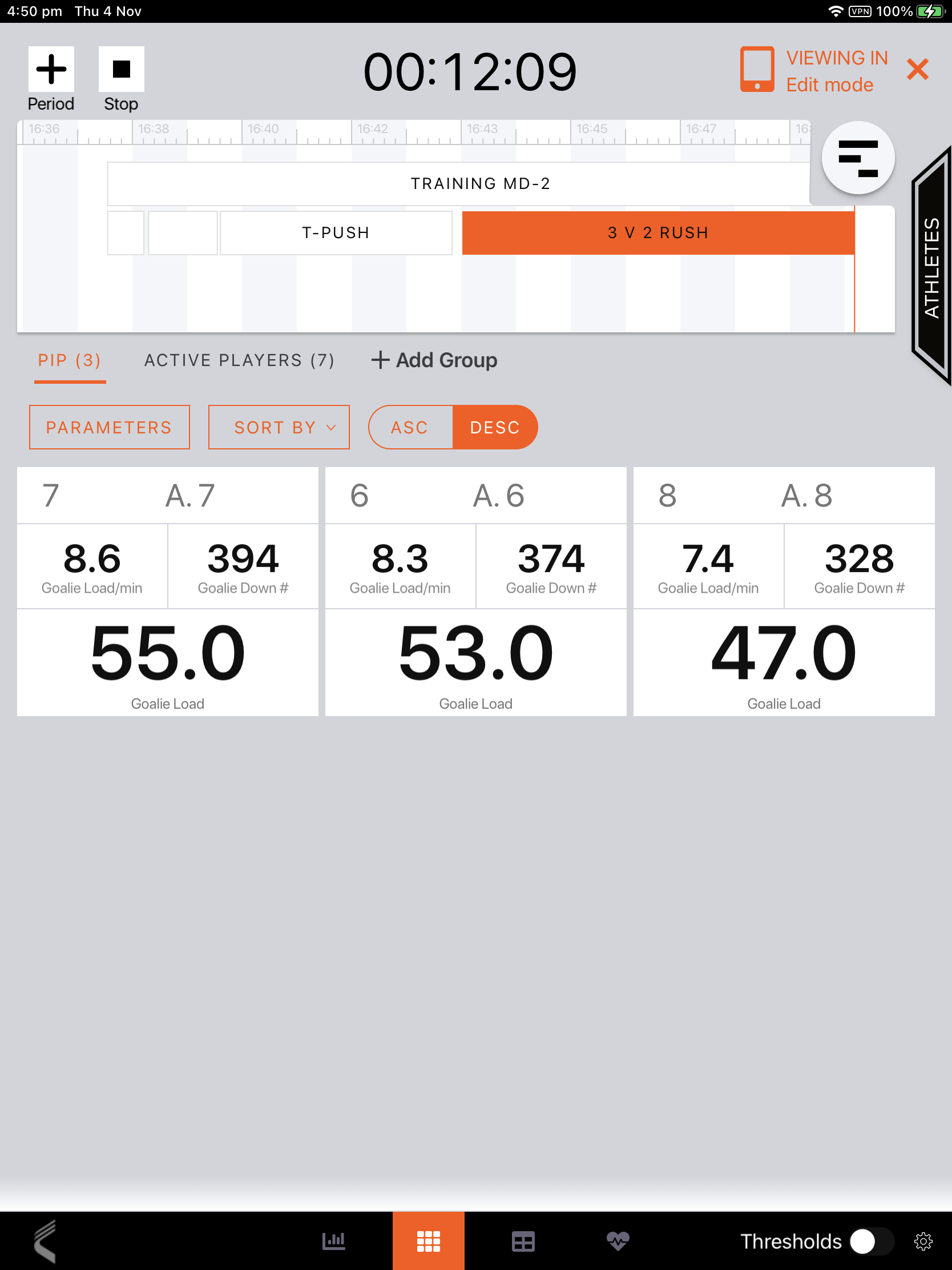 Ice Hockey Goalie module required
Vector S7, G7 or Clearsky T6 required
Athlete's position much have abbreviation 'G' or 'GK'.