It is important to have the correct time zone for the region or country you are in.
If the local time zone does not match the time zone in the Console, then the start time of the activity can be affected, and could cause an overlap of activities between days.
How to Change the Time Zone
To change the time zone in your account, go to Settings and then to My Account Settings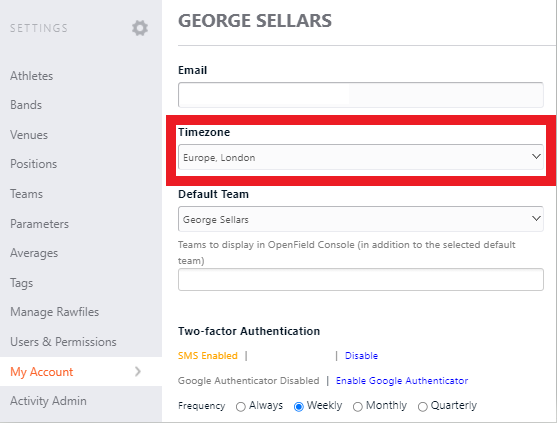 Once the correct time zone is selected, click Update.