How to measure your athletes for garment fit
Vector S7 derives heart rate from ECG measures therefore Vector Elite garment fit is important to ensure you get the best heart rate data quality possible.
As with any heart rate monitor, the application to the skin needs to be secure, while ensuring it is not uncomfortable or restrictive to wear. In high impact and contact sports this is particularly important as any movement of the HR electrodes over the skin will introduce noise, and reduce the quality of the data.
All of the Catapult garments are measured by chest size.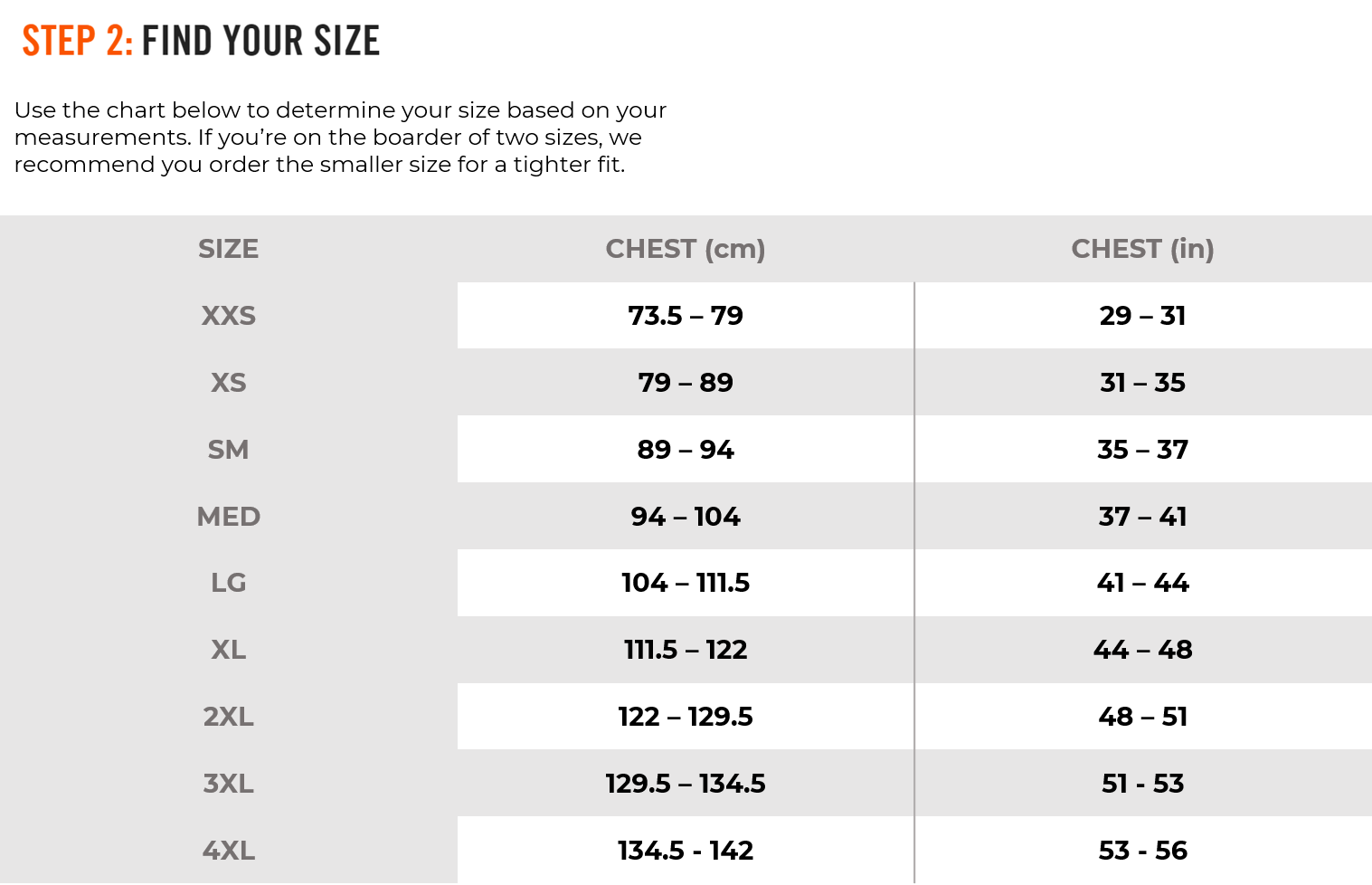 For Heart Rate data quality it is always recommended you use a smaller size, when on the border of two sizes. This will ensure the Vector Elite garment is tight fitting, providing excellent contact between the electrodes and the skin.